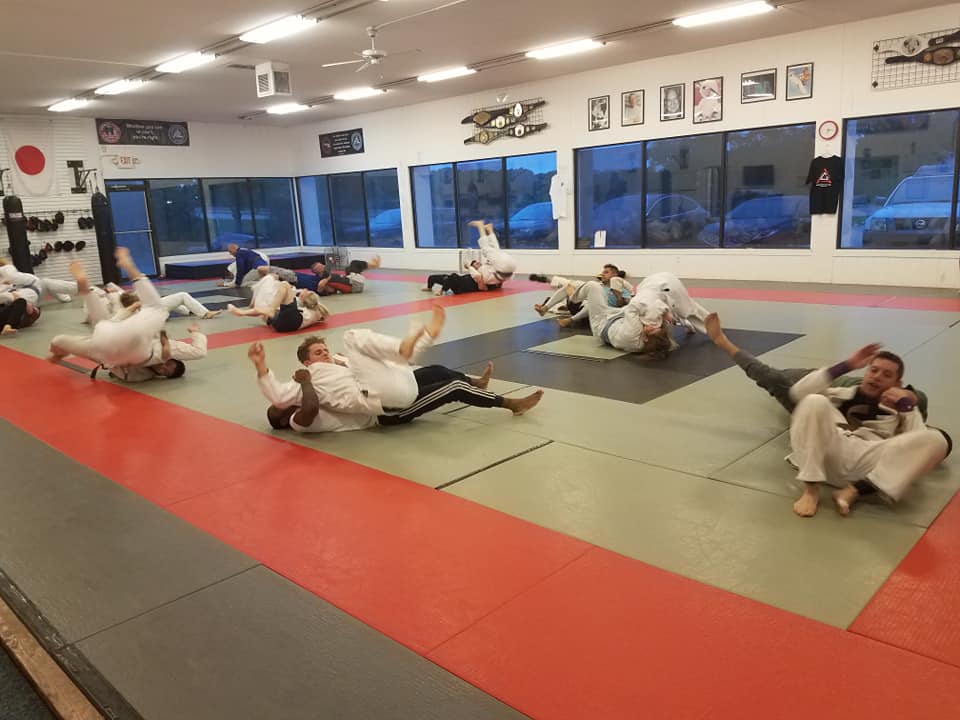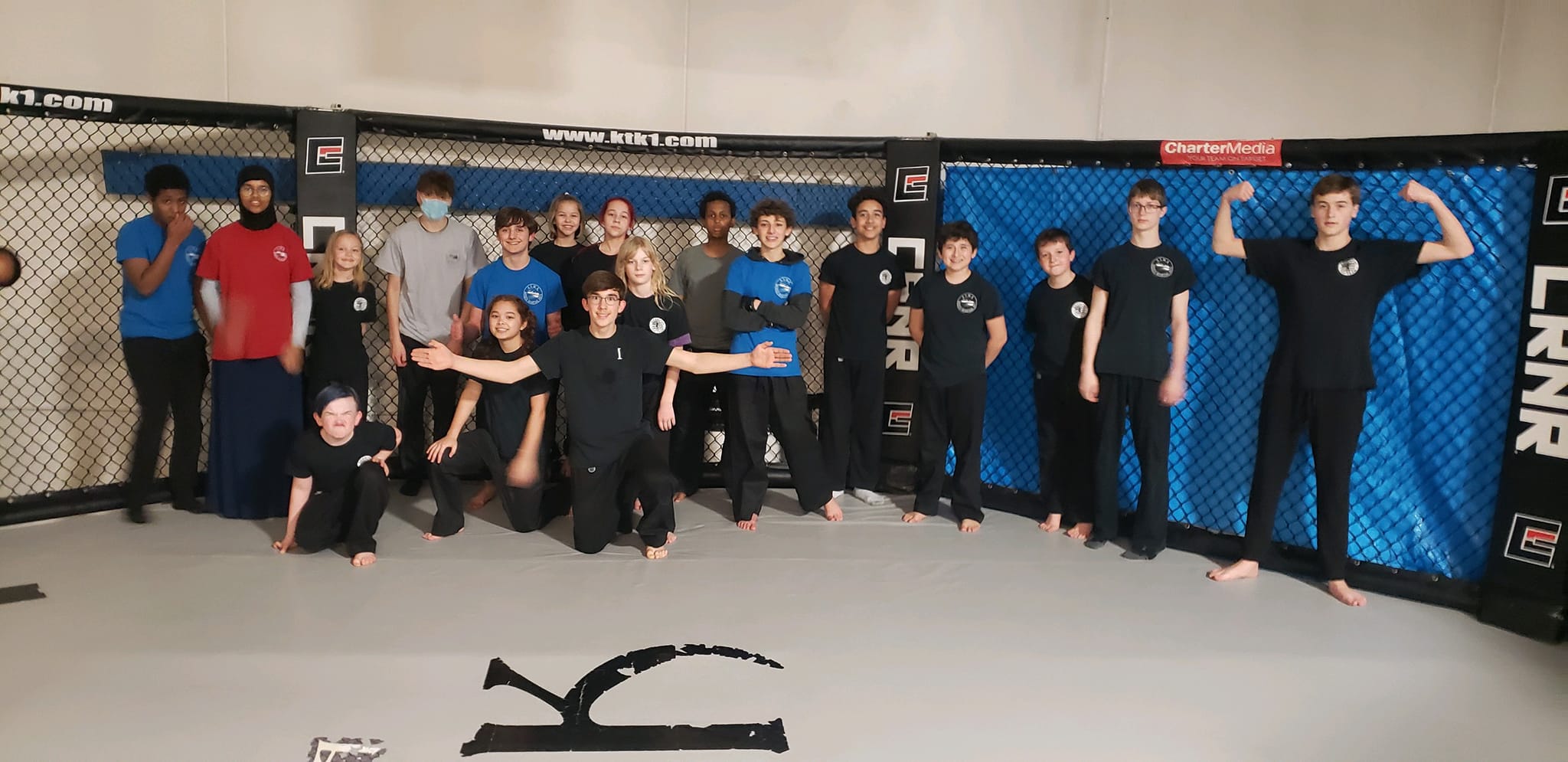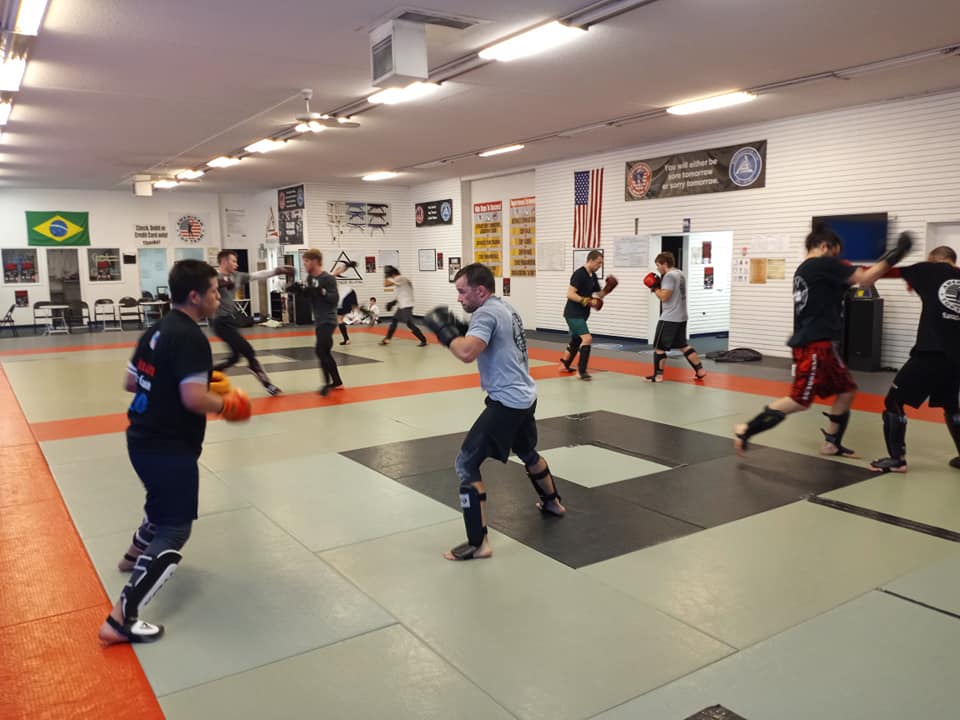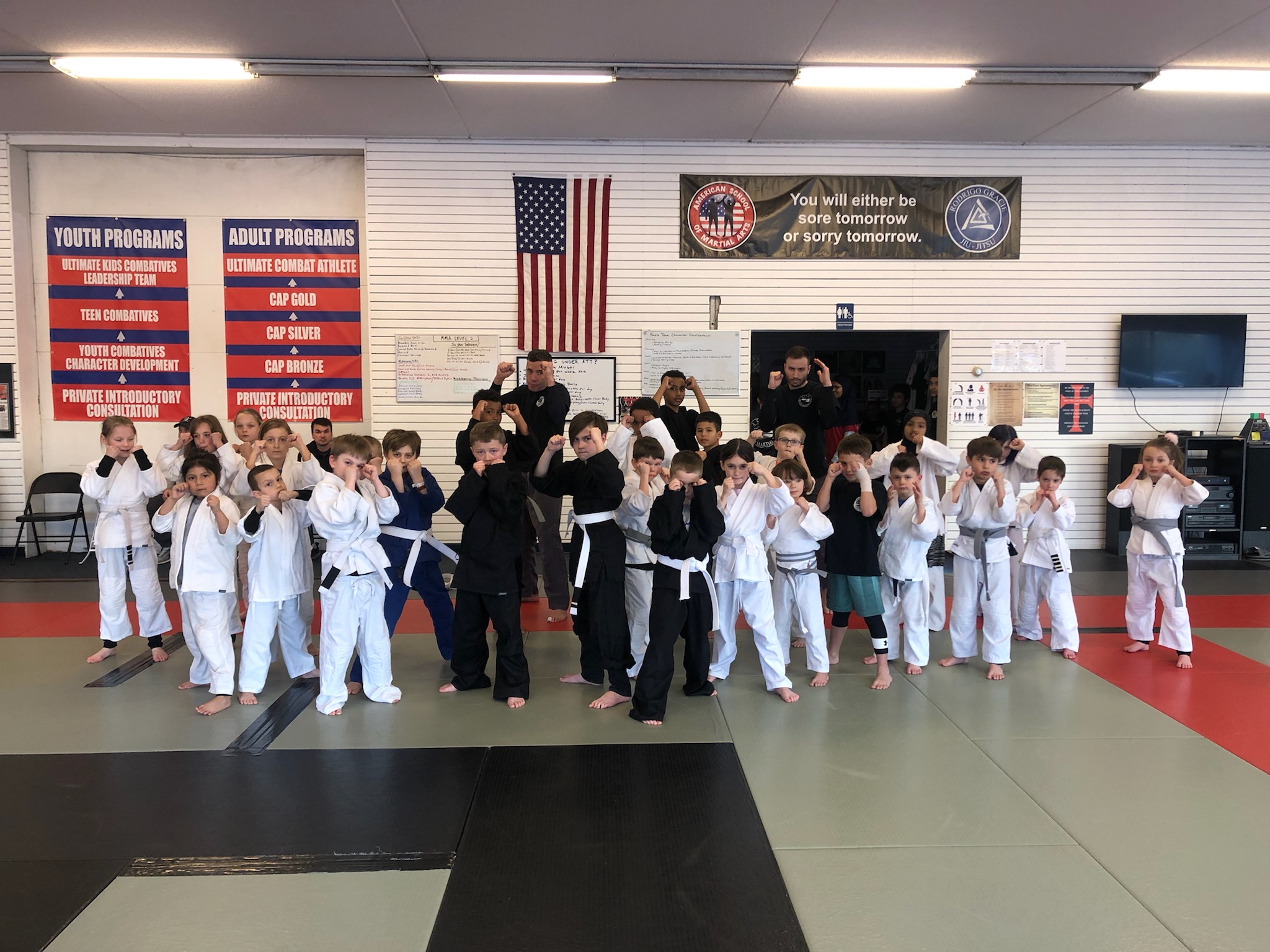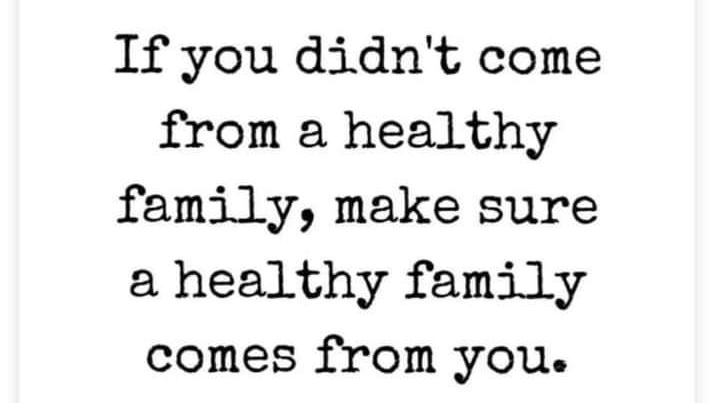 70425505_10157215636757199_3657084770447261696_n
277172927_5646476218714518_9194900785561614765_n
Screenshot 2022-03-26 11.23.39 AM
162521844_10158928618032199_6847988353740213926_n
Screenshot_20220324-082407_Facebook(1)
---
If you talk to 100 people and ask them if they would like to be able to defend themselves if needed, I would bet 100 would say yes. I would wager the same answer would pertain to children of all ages. So, why is it that this important life skill of self-defense isn't a requirement for everyone? I'm not sure. As a parent I teach all my kids to swim, ride a bike… and give them the gift of self-defense.
As an adult you should seek this skill out if you aren't currently training. But it's hard to know what is a good system of self-defense. When picking a self-defense system you should look for what's been proven to work instead of what works in theory. Science is based upon proven results. Not because the grandmaster says so. What has been proven to work under duress is MMA. A combination of resistance based martial arts mixed together to give you answers to different self-defense scenarios.
Now does this mean we are going to expect you to join the competition team and fight? Or that little Johnny or Suzie are going to become aggressive and start fighting other kids in school. No way, no how.
You don't have to go to war to learn how to shoot properly. You don't have to fight to be able to defend yourself. But you do need to practice viable techniques and go through semi-live, safe, situational scenarios in a realistic environment. This alone will improve your odds greatly for survival if you should ever need it. I always say it's better to have it and not need it, than need it and not have it.
Everyone says they are the best. Even within the MMA community, a lot of folks will say their gym is the best and the rest are a distant 2nd. I personally feel that all facilities that teach mixed martial arts are good academies, compared to those that teach antiquated self-defense. So go check out a few and see what works for you.
If you want to learn how to defend yourself, or one day compete, please don't hesitate to call or text 952-457-7743 and ask to speak to a coach about getting started.
Text or call 952-457-7743 to set up your free consultation today. We accept everyone, and we start youth training at age 3.
THE NUMBER ONE SOURCE FOR MINNESOTA MIXED MARTIAL ARTS (MMA), MUAY THAI KICKBOXING, BRAZILIAN JIU-JITSU (BJJ), SELF DEFENSE, FITNESS, WRESTLING, WEIGHT LOSS, AND MARTIAL ARTS COVERING THE WHOLE MINNEAPOLIS, ST PAUL AND SURROUNDING TWIN CITIES AREA.
Click here for the perils of "Cardio Kickboxing"
63 Day Money Back Guarantee! Please watch video below:
If you want to get in the best shape of your life while relieving stress, regain that youthful flexibility, and tone up while slimming down, we are the place for you! Discover your own personal fountain of youth! People come to us when their health club fails. We will do what they can't. Use Mixed Martial Arts (MMA), Muay Thai Kickboxing, Boxing, Brazilian Jiu-Jitsu, and Wrestling to once and for all reach your weight loss goals, while simultaneously learning the best self defense on the planet! So just fill out your information in the opt in box to your right and someone will contact you shortly for a stress free assessment.
Or you can pick up the phone right now and call 952-440-5222 or text 952-457-7743 to set up your free trial. After you make an appointment, you might feel apprehensive, but don't worry. You will train in a family friendly, safe, non-threatening, private environment, learning cutting edge self defense that has been field tested. Call today, 952-440-5222 or text 952-457-7743, you won't regret it. Training with us will change your life!
Our mission is to provide you with the highest quality training in Mixed Martial Arts, Thai Boxing, Boxing, Brazilian Jiu-Jitsu, Submission Wrestling, Martial Arts, Karate and Self Defense for your overall health and fitness.
---
American Top Team's mailing address is 14869 Hwy 13 S, Prior Lake, Minnesota, 55372, although we are physically located in Savage. Our phone number is 952-440-5222 or text 952-457-7743. We are located twenty minutes south of Minneapolis, Minnesota and twenty five minutes southwest of St. Paul, Minnesota, serving the entire Twin Cities area. 3/4 mile south of County Rd 42 on Hwy 13.
---
Our youth Mixed Martial Arts (MMA) program is top notch. Your child will develop true self confidence, learn self control, the long lost art of self discipline. Your child will walk taller, look you in the eye and shake your hand.
Old school American values that seem to be of a bygone age. All while "really" learning how to defend themselves. No "fake" board breaking or screaming a bunch of "yes sir's", while practicing outdated, antiquated moves that have been proven time and time again to be about as effective as saddling up the horse and riding to California in January.
Our youth MMA training consists of Muay Thai Kickboxing, Boxing, Gracie Jiu Jitsu (GJJ), and Wrestling all combined into a class that will teach them cutting edge self defense. Combined with our 24-point character development program you will be putting your children heads and shoulders above the crowd. We re-enforce old school codes and ethics which have been lost in todays politically corrupt atmosphere where everyone whose feelings get hurt gets a safe space to pet a puppy. Some of our character development points are…..
No participation trophies
No safe spaces, stand up for yourself.
Patriotism, the pledge is said after every class
Our god given rights as put forth in the Constitution, bill of rights with all amendments included. Nothing too in-depth as martial arts comes 1st, but we do briefly address said principals.
Look people in the eye.
The proper handshake.
Walking with confidence.
Ways to address adults with respect.
How to answer instead of giving excuses.
How to get and keep a mental and physical toughness.
Plus many, many more
Just take 10 seconds to text or call 952-457-7743 to join one of the best networks in the world and one of our courteous staff members will contact you soon
We offer character development for children through our kids mixed martial arts karate program. Your children will learn Mixed Martial Arts, which is a mix of Thai Boxing, Boxing, Brazilian Jiu-Jitsu, and Wrestling. Along with awesome self defense, they will learn how to become leaders, to speak in public, to set goals, self discipline, honor and integrity.
---
Get them off their phone for a couple hours

Old school self discipline

Positive reinforcement on quality life decisions

Healthy eating habits

Develop extreme confidence

Living a clean life

Real self defense (no board breaking here!)
As your children age, activities become harder to find to keep them active. Between the phone and the computer, teens are inactive more than ever before in history. When I was a child, everyone was always together in the neighborhood being active. It was odd for a kid to sit indoors… now it's just the opposite. They gather at each others house to play on the computer or whatever they do (still sometimes a mystery). I just know they aren't being active.
Mixed Martial Arts is not only cool, it's the most viable form of self defense on the planet. And the workouts are awesome.
Not only will your teen get a great, fun workout, their confidence will skyrocket as they develop skill sets that really work.
If they are between 10 and 15 years old this class will fit perfectly. But here's the real cool part. All classes are taught by professional MMA competitors in a cage. If this doesn't get them off their phone nothing will.
Every single teen that has tried this class has loved it and signed up on the spot!! So call or text 952-457-7743 today to set up you appointment today.
Our environment is stellar. Mixing state of the art MMA training, along with old school American values and common sense, manners, and etiquette, they will develop a healthy respct for parents and teachers as well as learning self discipline and a healthy lifestyle.
Call or text 952-457-7743 to schedule your free intro today!
---
Lose weight
Tone up
Learn "real" self defense
Protect yourself and your family
Regain youthful flexibility
Gain confidence
Finally once and for all reach your goals with Mixed Martial Arts!
Even though we have an academy full of full contact competitors. 95% of our students are just wanting to get in the best shape of their lives! All while learning how to defend themselves in the most realistic setting, using what's proven to work.
Getting a fighters workout consisting of Thaiboxing, Boxing and Jiu-Jitsu is exhilarating, relieves stress, and releases endorphins that flood your body with a sense of well being and accomplishment by just knowing you're doing right by your body.
Our 4 point system ensures that you will lose weight, regain youthful flexibility all while boosting your confidence. Learning to defend yourself is the ultimate boost in self confidence. Running and lifting weights at a health club doesn't work for most people. It's so boring they put TVs everywhere to keep you entertained. That won't happen here. Our average active student lasts over 2 years. While the average health club membership lasts 32 days. We know you can achieve any goal in 2 years. Call or text 952-457-7743 today to get started.
---
Although the majority of our students will never compete, we have a very active competition team competing monthly in Mixed Martial Arts (MMA), Muay Thai Kickboxing, Brazilian Jiu Jitsu (BJJ), Boxing, and Submission Wrestling tournaments. So if you are a competitor or would like to learn how to become a competitor, just enter in your information and someone will be contacting you shortly.
If you fall into the 5% who want to compete, call 952-440-5222 or text 952-457-7743 to set up your evaluation today.
"In my opinion, American Top Team is the BEST MMA camp in the country!"
-UFC Commentator Joe Rogan
"There are probably four or five great teams that are capable of putting out world champions, and American Top Team is one of them."
-UFC President Dana White